Dieudonne M'bala M'bala
11. January, 2014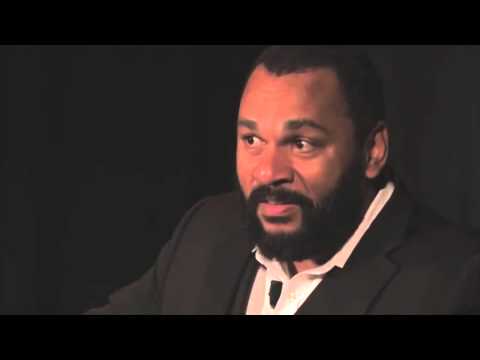 The popular French comedian known as "Dieudonne", whose full name is Dieudonne Mbala Mbala, will go on trial on May 5, 2009, on charges of 'Anti-Semitism' because he awarded a prize to a 'Holocaust denier' during a comedy show on December 29, 2008, at The Zenith, one of Paris' biggest concert halls.
Both banned from public media, Soral and Dieudo have rallied around the quenelle controversy— (alleged Nazi salute in reverse)—building a political movement enjoying spontaneous enthusiasm among the French people.
Called Egalite et Reconciliation, the movement advocates a common cause on issues faced by both French Christians and Muslims.
Both are opposed to homosexuality, (pushed by the Jewish Lobby in France); destruction of the traditional family via same-sex marriage; and imperialism.
http://www.realjewnews.com/?p=393
'The quenelle IS anti-Semitic' says body leading France's fight against racism
http://www.dailymail.co.uk/sport/football/article-2531497/Nicolas-Anelka-quenelle-gesture-anti-Semitic-says-lirca.html?ico=sport%5Eheadlines