Henry Makow
18. October, 2008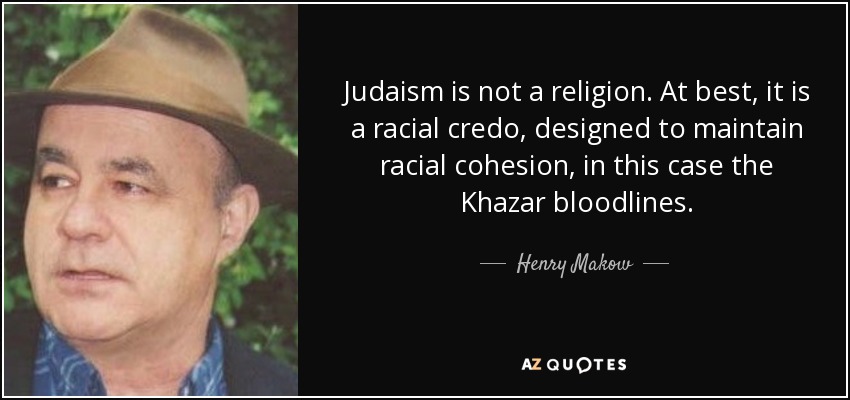 Makow, jewish writer, was born on Nov. 12, 1949, in Zurich, Switzerland. As a child he moved with his family to Canada, settling in Ottawa. He soon learned English and at the age of 11 was eager to work for spending money.
Henry Makow gained fame at the age of 11 when he began to write the syndicated advice column 'Ask Henry.' The column ran in newspapers in the early 1960s.
Makow is the inventor of the board game "Scruples", and the author of "A Long Way to go for a Date". He received his Ph.D. in English Literature from the University of Toronto in 1982 and lives in Winnipeg, Canada.
His extensive research and writings on the Illuminati / New World Order, exploiting feminism as counterproductive to society and the International Bankers scam and international crimes, he is hereby appointed one of the major dissidents of or times, and one of the Webmasters favorite writers.